Entertainment
Nigeria: Because the girl showed up with her friend on the first date, the young man buys food for himself only.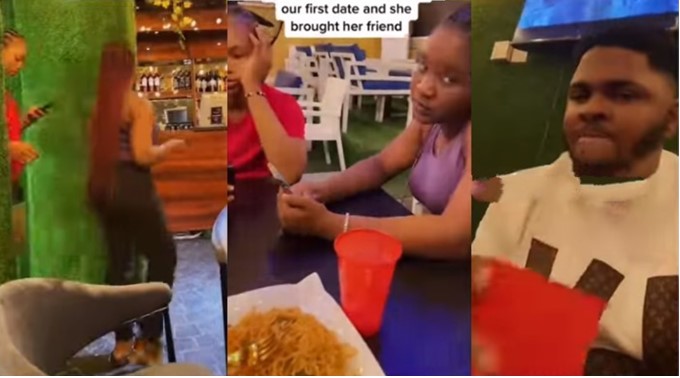 A Nigerian man described how he treated a lady who came with her friend on their first date.
He was irritated by her behavior, so he ordered food for himself and left his date salivating with her friend.
The guy filmed himself eating noodles and turkey in front of the two ladies he didn't order anything for in a video he posted online.
His date could be seen giving him the side eye without saying anything as she and her friend pretended to be on their phones.
For further information and updates always visit dailygam.com
Watch the video below: