Global News
African-American: During a match, a man surprises her lover by proposing to her in the stadium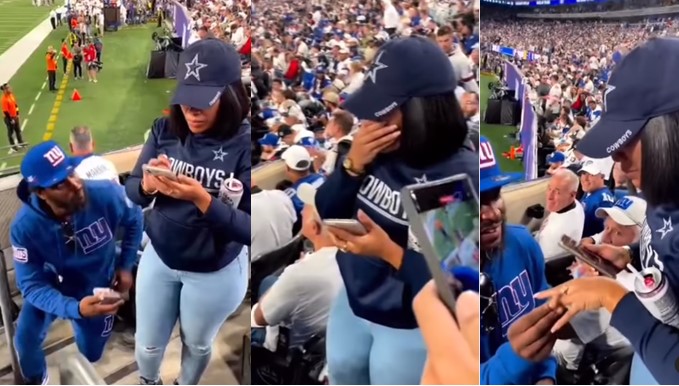 An African American man has won hearts with the unique way he proposed to his sports-loving wife.
He proposed to her at an American football stadium where a game was about to begin.
He was on his knee very close to her in a video posted on social media, but she didn't notice because she was talking to someone else.
When she turned around and saw him kneeling, she was stunned and covered her mouth in disbelief.
The lady accepted her lover's proposal in front of a stadium full of cheers and applause.
She then extended her hand slightly to allow him to place the ring on her finger. She also appeared to be on the verge of crying.
iamdikeh; Awww she didn't take time 🥺
som_miles; Una still dey kneel down? lol Nawa oo
iamlordkoda; I know if i keep moving on with my sound without giving up the world will hear me 🦑🙏🎶
freddie_upgrade; What if the girl come say no na?? Some men too get mind sha
For more information always visit dailygam.com
Watch the video below: