Metro
Nigeria: How a guy cried after I bought him clothes and took him out – Lady shares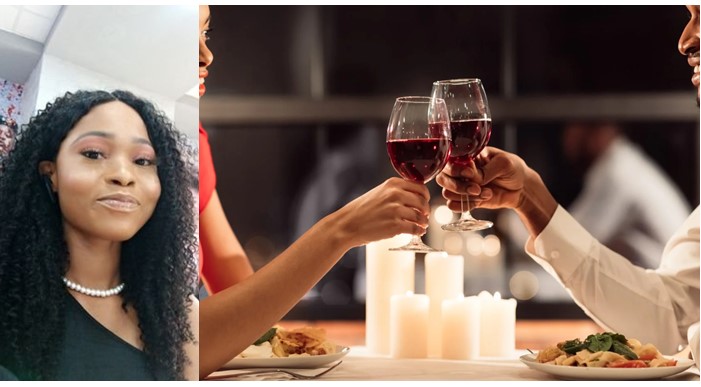 A Nigerian woman took to social media to describe how she made a guy feel special, leaving him in an emotional state.
She claimed she bought him a Polo and went to his house to present it to him while also asking him to get dressed so they could go out.
According to the lady, she was scheduled to travel during that time period and wanted to make some lasting memories.
He was surprised when she showed up at his house and handed him the dress, but he wore it and they went out.
Throughout their date, she gave him her credit card and pin to pay for everything they ordered at the various establishments they visited.
When they got home, he hugged her tightly and fought back tears as he told her that no girl had ever done that for him.
The lady known on Twitter as @derossyclassiqu wrote; ''One time I was with this guy, he didnt have much and couldn't afford to take us out on a date. I was supposed to travel in few days and needed to create memories. So I got him a polo, then the next morning I dressed up, went to his place to pick him up.
Oga k, You don baff?
Oya take, throws the polo to him dress up I want to take you out" 😁
him: "see this one o! Ahh! What's happening? You got me polo? How you take know my size?"
Me: "abeg wear something let's leave here"😂
Him: "Ehenn! Acting all surprised.
wears it e fit me o. Ehenn! See rose oh!
So we left and entered town. On getting there, I gave him my card and pin to pay for everything. We first went to an eatery, ate to our fill before we went shopping and later to Other fun activities. It was all fun.
So we got back to His place and he just stood there looking at me, then hugged me so tight. Oga became so emotional and was struggling to hold back tears.
I was confused. He den said "ah! Babe you've shocked me today, no girl has ever done this for me all my life. You even gave me ur card,
So people won't know you sponsored it all. Babe thank you so much You even got me polo for the outing, Ehen! So women dey spend money"
For further information and updates always visit dailygam.com