Metro
"This creature doesn't have a brain, stupidity after stupidity" — FFK confronts Datti about his latest gaffe.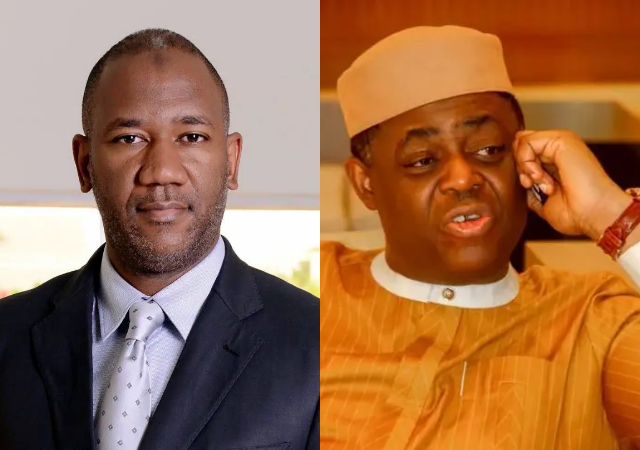 Following a recent gaffe, former Culture and Tourism Minister Femi Fani-Kayode, FFK, mocks the Labour Party's deputy presidential candidate, Dr. Yusuf Datti Baba-Ahmed.
Datti made a slip of the tongue during a speech about the health of the APC's presidential candidate, Bola Ahmed Tinubu, by mentioning Peter Obi instead.
He quickly corrected himself and resumed his speech, describing Tinubu's 'disgrace' comment on Obi as most disrespectful and un-presidential.
In response to the gaffe, FFK took to Instagram to accuse the vice presidential candidate of incompetence.
FFK went on to emphasize Datti's return to his birthplace of Mauritania, where his father was born.
"I told you this creature doesn't have a brain.

Gaffe after gaffe, stpidity after stpidity!

What else can you expect from the son of a Mauritanian cow-lver and itenerant refugee? The man is nothing more than a Mauritanian almajiri and chronic ignramus.

He should be be rounded up, placed in chains, put in a cow pen and deported back to Mauritania where he came from." he wrote.
For more information always visit dailygam.com
For more information always visit dailygam.com