Entertainment
Nigeria: Take care of your local residents first, Celebs criticize Jaruma for proposing to adopt IVD's children.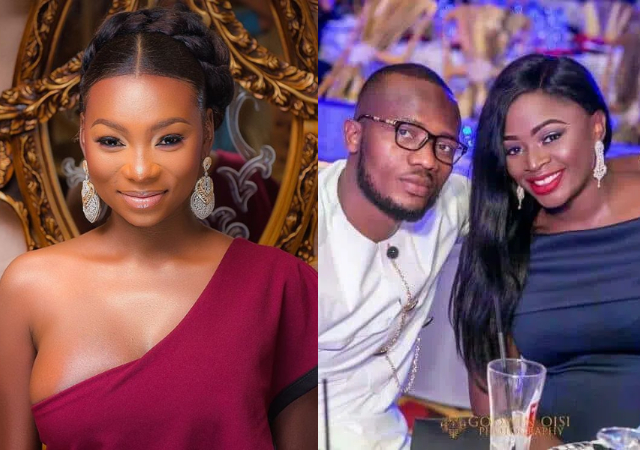 Nigerian celebrities have flocked to social media to criticize controversial seller of sex enhancer herbs Hauwa Saidu, also known as Jaruma, regarding IVD and the offspring of the late Bimbo.
Recall that the therapist, Jaruma, had made a public appeal to obtain custody of two of the five children born to the late IVD's wife, Bimbo.
Jaruma pledged in her post that she would take good care of the kids, pay their tuition, and relocate them overseas.
In her words:
"Bimbo has 5 children, I'm begging all Nigerians to give 2 of them to Jaruma🙏. Jaruma will give them the BEST QUALITY of life that money can buy. Jaruma will buy dual Citizenship for both of them in Grenada 🇬🇩 and Saint Kitts Nevis.

"Jaruma will pay their school fees from play group all the way to secondary to university & to masters..! Jaruma will open fixed bank accounts in Grenada 🇬🇩 & Skn 🇰🇳 for both of them which means by the time they are 18years, they will have ATLEAST N80,000,000 Million Naira.!! Rich Kids Lifestyle: They will learn how to drive in a Mercedes Benz Formatic C400 just like their Mother Jaruma."
See her post below:
Nigerian celebs attacked the divisive social media commentator after she posted. Some criticized her for being vengeful, while others pushed her to help her family and the villagers.
OAP Do2dtun wrote, "I can't tell anyone how to spend their money or show love but you can do all of these without adopting the kids. They are from an absolutely sustainable family from the conversation of the Brother. So all she needs to do is empower the family, be part of their lives without adopting them. You don't need to seperate them. Help the family to train them under their roof. It gives the kids balance. Not take two out of them. If you can't help with these few coordinated rules then it's capping"
Nkechi Blessing wrote, "There are soo many children out there before now that needs help..why you wait till now? Ashiere eda!"
Miriam Oyakhilome wrote, "Someone that asked those that she gave money before to refund her. The children are already stressed,they don't need more stress."
Uchennannanna wrote, "Jaruma Zukwanuike all the children in your village have you finished taking cake of them. Am also sure some of your family members needs help. Face them biko."
Drbtgar wrote, "There are so many children out there without "any" family with a penny to train them through school. There are children in those flooded areas in Nigeria. Just saying this respectfully"
For more information always visit dailygam.com