Metro
Nigerians react as NBA demands N5b as compensation for family of slain Pregnant lawyer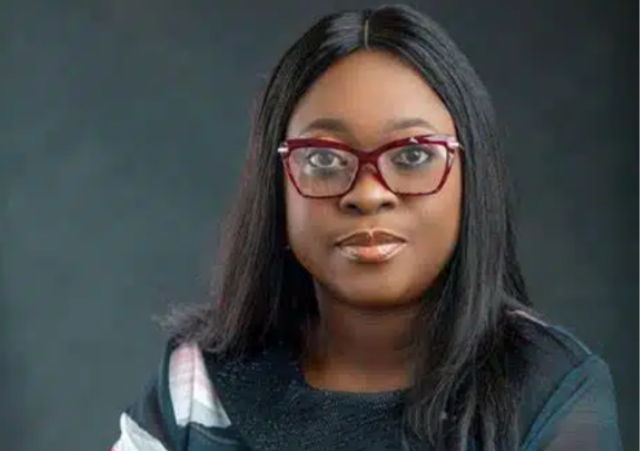 According to the Nigerian Bar Association (NBA), the family of murdered Lagos attorney Mrs. Omobolanle Raheem, who was shot by Assistant Superintendent Drambi Vandi, will be entitled to at least N5 billion in damages.
The statement read;
"The NBA Lagos in conjunction with the NBA President, Mr. Y.C. Mikyau, SAN, has decided to be part of the prosecution of the policeman as part of its efforts towards securing quick and effective justice for the family of the deceased.

"In this regard, the NBA will be partnering with the Ministry of Justice during the trial.

"Mr. Adegboruwa has in turn obtained relevant briefing from the Hon. Attorney-General of Lagos State and has secured the assurances of an accelerated prosecution once the case file is received from the police.
The NBA is also seeking monetary compensation for the family of Mrs. Raheem from the government of Lagos State, the Federal Government, and indeed the Nigeria Police Force and the Police Service Commission, through its Human Rights Committee.
"The NBA will seek for payment of damages not less than five billion naira in addition to the prosecution of the killer cop."
Additionally, Adegboruwa has asked Governor Babajide Sanwo-Olu to proceed in the same manner as he did with the EndSARS Judicial Panel.
"pay compensation to the family of Mrs. Raheem immediately since it is an established fact that her life was terminated illegally by a policeman."
Some of the reactions culled below:
Darius: Her life is worth more than 5 billion, but since we can't ask them to bring her back to life, let her family be compensated.
Anonymous: Good. Nonsense must stop in this country. Someone must be held accountable for their actions. The insanity in this country needs to stop.
Anonymous: You guys should be realistic abeg.can the officer involve even raise one fifth of that money?
Anony: Good one, #5b. So sad, what was done to this family on a Christmas day is too horrific. There's actually no amount of money that can bring back the lady but it serves the Nigeria police right. The bar can be raised to 100b, let their treasury be emptied, vampires.
De: Who will fight for other Nigerian killed by Policeman.
For more updates, always visit dailygam.com