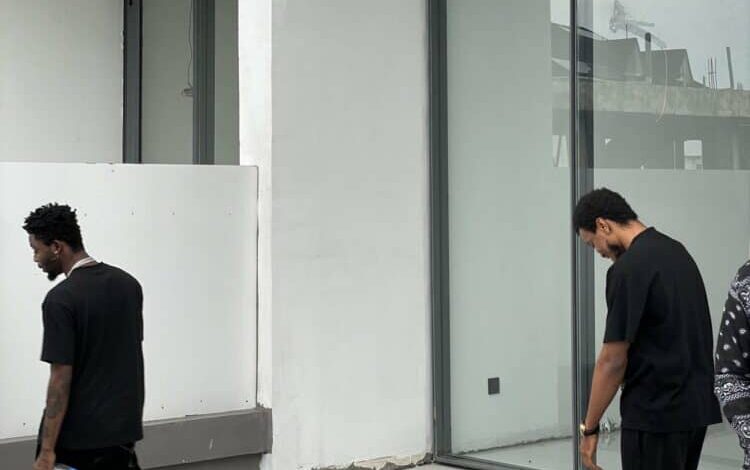 Omah Lay, a popular Nigerian singer, has become a landlord after purchasing a new house worth half a billion Naira.
Friends of the singer took to Twitter to share the good news and congratulate him on his latest acquisition.
Earlier this year, the singer discussed his depression and how it worsened after he slept with his therapist.
The 25-year-old singer, who had recently released his debut album 'Boy Alone,' in which he poured his heart out, took to Twitter to share his ordeal.
According to him, he was sad, depressed, insecure, and contemplated suicide because his close friends abandoned and lost faith in him while he was recording the album's tracks.
However, after completing the recording, he realized he had created a masterpiece.
His words,
"I wanna spill my heart on this app like this like this

Boy Alone might be the last time y'all will hear me cry on a song, On G I was dead ass down, insecure, scared, depressed, loosing my mind like I was literally gonna kill myself.

My depression became worse after I knack my therapist.

People I use to look up to stopped showing me love, I looked at people in the eye and saw doubt, disrespect and hate on G I lost myself, maybe I was just overthinking I don't know

I felt like I lost it until After I finished recording Boy Alone, I listened to myself and realized I'm one of the hardest shittt African music have ever seen!!"
For more updates always visit dailygam.com
See photos below;