Entertainment
Peter Obi:D'banj responds to the Seun Kuti sponsorship attack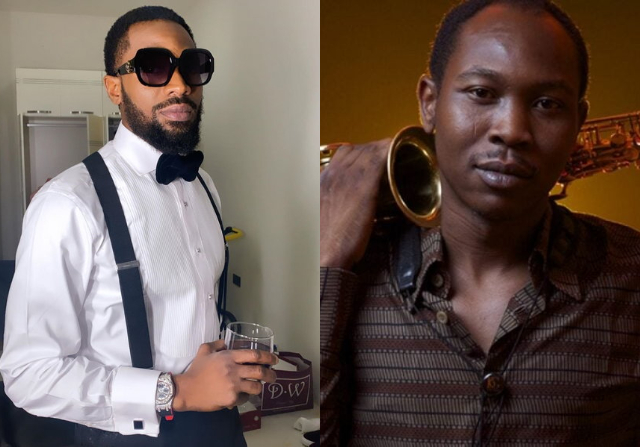 Online rumors that D'Banj, a Nigerian musician, had sponsored Seun Kuti's assault during a dispute with Peter Okoye over Peter Obi were refuted by D'Banj.
A message supposedly written by D'banj attacking Seun surfaced online after the argument between Peter Okoye and Seun Kuti over a remark made against Labour Party presidential candidate Peter Obi.
A D'banj-affiliated account claimed in the social media post that went viral that Seun Kuti, the son of the late Afrobeat legend Fela Anikulapo Kuti, has a low IQ as a result of substance abuse and should devote more time to music rather than ranting on social media without providing any solutions to Nigeria's problems.
The musician has since come forward to refute the viral tweet. The musician issued a disclaimer over the popular post via his attorney, Pelumi Olajengbesi.
The statement read: "This is to notify the general public that Mr. Oladapo Daniel (D'Banj) never made nor could make any derogatory or disparaging statement against anybody, especially within the entertainment industry, nor has he directed the publication of any such material on his behalf. Never!
The general public is thus advised to disregard the mischief of a publication maliciously pushed to drive traffic to gossip blogs and stoke non-existent conflict between Oladapo Daniel (D'Banj) and his well-regarded colleagues in the industry.
"For the records, D'banj authored no statement against his friend and brother Seun Kuti, and he is as perplexed as the general public by the publication falsely attributed to him.

"Dbanj's view is that in the entertainment industry, they are all one big family and that though political ideologies may differ and could be expressed in heated ways, he holds that the irrefutable truth is that elections will come and go and they all will and must remain one big family"
For more updates, always visit dailygam.com