Entertainment
Reactions to Wizkid finally revealing his son's face: Baba blood too strong, every hit is a bouncy baby boy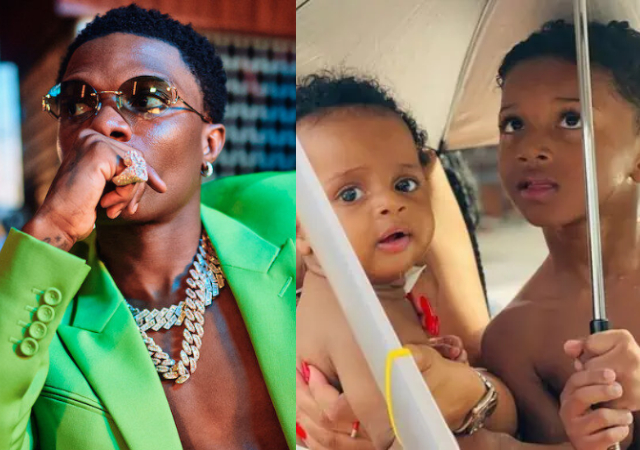 Ayo Balogun, a Grammy-winning artist better known as Wizkid, has finally revealed his son's face.
The artist and his manager were said to have welcomed a second kid in earlier reports.
Wizkid posted a picture of his son on his Instagram page. The artist added a heart emoji to the picture.
Some reactions culled below:
leaddyskincare
He is so fine!🥰
For those looking for the fruit of the womb,The God of all creation will answer you before the year runs out in Jesus name
rosythrone
They're so cute. When you see them, you see wizkid, when u see wizkid, u see them. Cuteness flows in his kids😍❤️
fabrikraft.ng
Eku orire sir😍
iamkizito__leo
There's different between child and pikin ❤️
ikaydardison
These rich kids grow in 5 working days Mehn. Wizkid genes are so dominant. God Abeg 😔
derek221219
Sir wiz, only male child of his parents, God decided to bless him with male children because he doesn't want him to feel lonely.
Congratulations 🎉👏 Wizkid.
thecutestkimmy
He's so cute
Zions twin
nnenna_blinks_
He got Good genes. All of his children are Gorgeous. The baby looks like her brother ❤️
pretty.juddy
Eiiiisssh!!! My ovaries o!😍😍😍
otyno
Omo these boys fresh kpa 🔥🔥🔥
beccaszn
Every hit issa bouncing baby boy 💙 so Adorable 😍
For more updates, always visit dailygam.com