Entertainment
Woman files for divorce from semi-literate husband who paid for her PhD.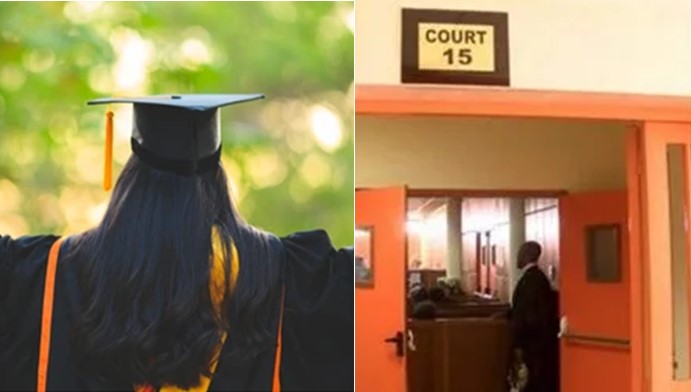 A woman is apparently preparing to divorce her spouse after he paid for her studies up to the PhD level.
The man's cousin, known on Twitter as @Abdullahiabba_, took to the social networking service to chronicle his cousin's tragedy.
He claimed that the man dropped out of school after getting married in order to fund his wife's education because her parents could not afford to educate her.
He was able to sponsor her to the PhD level, but now that she has reached the pinnacle of academia, she wishes to divorce him.
According to Abdullahi, the woman stated that she could not imagine being dominated by someone less educated than herself.
The post reads; "My Cousin Sameer had to drop out of school after marriage just to support his wife education due to her parents were not strong enough for that just for her to attain Phd and seek for divorce from him telling him she can't be controlled by a man who's not educated like her. She can't be controlled by a man who's not up to her standards in terms of Education."
My Cousin Sameer had to drop out of school after marriage just to support his wife education due to her parents were not strong enough for that just for her to attain Phd and seek for divorce from him telling him she can't be controlled by a man who's not educated like him.

— SAMBO MAI HULA (@Abdullahiabba_) November 23, 2022
For more information always visit dailygam.com