Metro
Young albino girl whose parent stopped from going to school for 4 years gets scholarship from a generous Nigerian man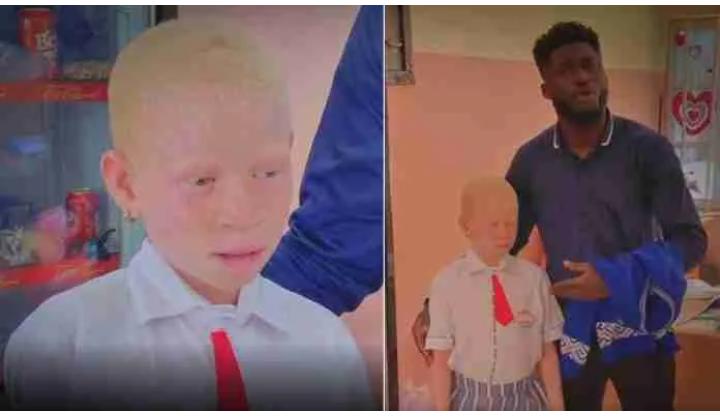 Moses Anayochukwu Usulor, a kind and wonderful Nigerian, has made a significant effort to guarantee that a young albino girl who had been denied access to education by her parents for four years receives the education she deserves.
Deborah, a young albino girl, was refused access to education because of her albinism, and her parents believed she would never amount to anything.
Albinism is contagious and not an illness, according to Cleveland Clinic. The melanin pigment, which controls the color of your skin, hair, and eyes, is only present in normal amounts in newborns due to a rare genetic condition.
Deborah's parents, however, believed that albinism was a sign of stupidity and chose to limit Deborah's involvement in household chores like gathering firewood while she was in school.
Deborah reportedly missed four years of school when Moses Anayochukwu Usolor, who intervened, offered her a full scholarship, paid all of her tuition, and pledged to make sure she had the education she deserved, intervened.
The young albino girl will now have the chance to have a significant impact on the globe and, in fact, will be eligible for a number of foreign scholarships.
For more updates, always visit dailygam.com