Global News
12-year-old African girl bags degree from US college, sets outstanding record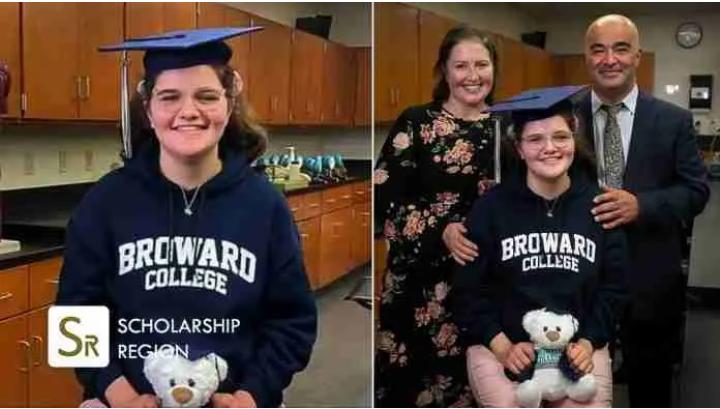 Sawsan Ahmed is a remarkable young woman who, at the age of 12, became the youngest graduate of Broward College in Florida, setting a record in the process.
Sawsan Ahmed, an Egyptian native, earned a stellar 4.0 GPA upon graduation and plans to continue his studies in computer programming, chemistry, and biology at the University of Florida. The young genius recounted how the University of Florida's Python programming through biology classes captivated her attention.
"Their courses with Python programming through biology really caught my interest. It's an amazing place for really studying those topics so it's really cool that I was accepted I get to go there next semester," Sawsan told ABC News.
Jeena Santos Ahmed, Sawsam's mother, stated that Sawsan had obtained her high school diploma and passed the test necessary to enroll in college courses at the age of nine.
"All of her education has pretty much been child-led. Whenever she shows an interest in something, we sort of dive into it and try to follow her interest as best that we can," Jeena explained.

"We talked to her about new developments that we read about, we let her listen to NPR and learn about new scientific discoveries," she added.
For more updates, always visit dailygam.com