Global News
24-year-old Lady who became the first-ever woman to win US football scholarship graduates with 4 degrees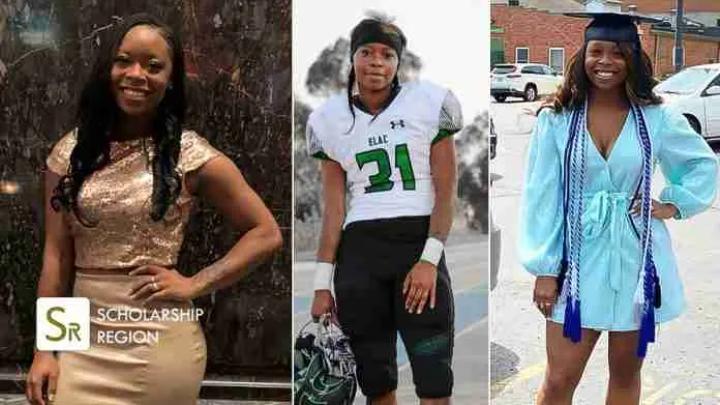 Toni Harris, a talented 24-year-old woman who gained notoriety for being the first American woman to attend college on a fully funded football scholarship, has earned four degrees.
Toni Harris overcome a number of obstacles, including gender-based difficulties and ovarian cancer, which she was told she had when she was 18 years old. As opposed to other women who had accepted football scholarships, she did so as a position player, making her the first female to do so.
She attended Redford Union High School in Michigan and was raised in Detroit, Michigan, in the United States. Since she was 4 years old, she has always loved football and has been practicing what she watches on television until she started playing the sport herself in elementary school.
Eventually, she entered her high school's football team with teammates who were not comfortable with her inclusion at first. "It took them some time to warm up to me. But once they did, they were loving, they were supportive – and eventually, everybody else got on board," Harris said in an interview with Blavity.
.Despite being told by others that she couldn't play college football after high school, she persisted bravely. She enrolled at East Los Angeles College soon after high school so that she could play free safety for the community college squad.
Later, Toni Harris completed a four-year football scholarship at Central Methodist University in Missouri, where she received a Bachelor of Arts in Criminal Justice/Political Science. At the age of 24, she had obtained her fourth degree, a bachelor's.
Celebrating her achievement on LinkedIn, Toni wrote: "God is within her, she will not fail 🙌🏽 24 with four degrees, life is good."
For more updates, always visit dailygam.com