Global News
After an unknown individual pointed a finger at him, a social media sensation abruptly collapsed on stage.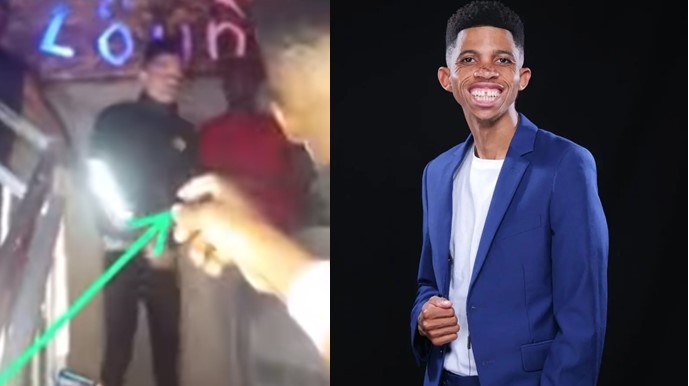 A video has gone viral, showing the moment Botswana singer and comedian William Last KRM fainted under strange circumstances.
He was playing on stage at an event when a fight erupted as fans fought to get a closer look at the online phenomenon.
While the bouncers were attempting to get supporters to vacate the stage, someone appeared from behind and pointed a finger at William, who immediately fainted.
When he fell, bouncers and others carried him and attempted to resuscitate the comedian.
The individual who pointed a finger at William has yet to be recognized because his face was obscured, but the events that followed made people wonder if there was some sort of voodoo ritual going on.
For more information always visit dailygam.com
Watch the video: