Global News
26-year-old man becomes the first-ever blind person to graduate from US university, celebrates achievement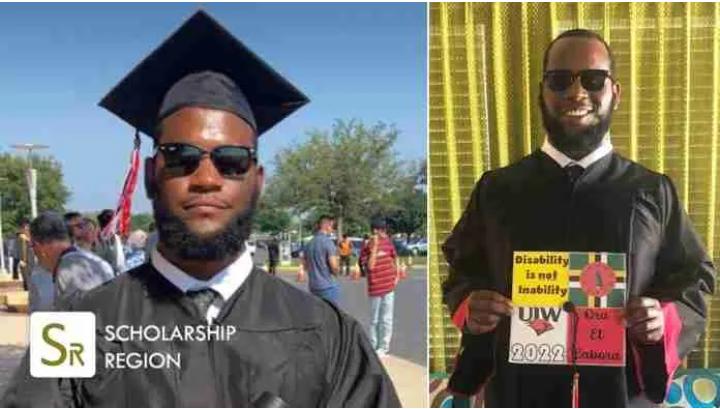 Loik Charles, a remarkable 26-year-old from San Antonio, Texas, became the first blind person to ever receive a bachelor's degree from the University of the Incarnate Word (UIW), in the United States.
Dominican-born Loik Charles experienced difficulties as a child that caused him to lose his vision. He described how he was prematurely born with cataracts and overoxygenated by medical professionals.
"So the combination of these two messed up the membranes behind my eyes. I was told, I was not born blind." he explained to Dominica News.
Despite having disabilities, Loik Charles persevered in life and graduated from high school with an amazing grade. He continued on to the University of the Incarnate Word (UIW), where he earned a bachelor's degree in arts with a minor in marketing and a sociology.
"I feel quite elated and ecstatic. It's something that I have worked hard towards and I am thankful that God has blessed me to be able to see that day where I was able to cross the finish line of this chapter in my life," he said.

Loik Charles explained that he is like anyone else as his challenges do not make him less capable. "I am like everybody else, you know. The only thing is I cannot see like everybody else, but it is not really a big deal," he said.
For more updates, always visit dailygam.com