Entertainment
After accusing Skiibii of stealing from her, Dorcas Fapson responds to criticism.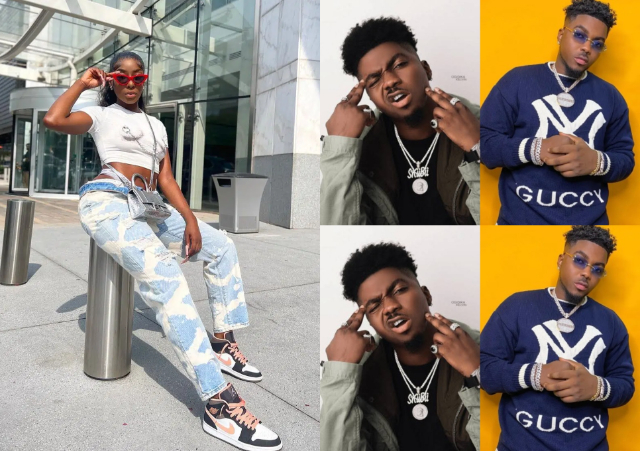 Dorcas Fapson, a well-known Nollywood actress, has responded to the criticism she faced after accusing her ex-boyfriend and current musician Skiibii of stealing.
Dorcas Fapson charged Skiibii, her ex-boyfriend, with stealing from her yesterday.
Dorcas confessed to Chude Jideonwo that she had been to Zanzibar with Skiibii and had left her belongings there while on vacation.
She claims that she had numerous items stolen from her, including her laptop, Rolex watch, cards, cash, and phone. When the singer wore the watch, which he said was also stolen when they were on their trip, she admitted that she had her suspicions that it was the singer.
Since he knew her Snapchat password, Dorcas also suspected him when all the pictures and videos she had taken of them were erased.
Dorcas responded to the criticism by saying that if she revealed anything about their relationship, Skiibii would kill herself.
The reviewers were instructed to praise her instead of dragging her. She pushed Skiibii to refute their charge, daring him to do so.
"A lot of you won't rest if someone even stole 10k naira from you. Takless of $10k cash, a Rolex, vanclef, phone, laptop etc after flying their broke ass out. So pleaseeeeeee & It's just funny cause if I really decided to talk that boy will commit suic*de. So thank me dwarf.
For more updates, always visit dailygam.com