Entertainment
After being arrested, little youngsters were spotted laughing and playing in a police van.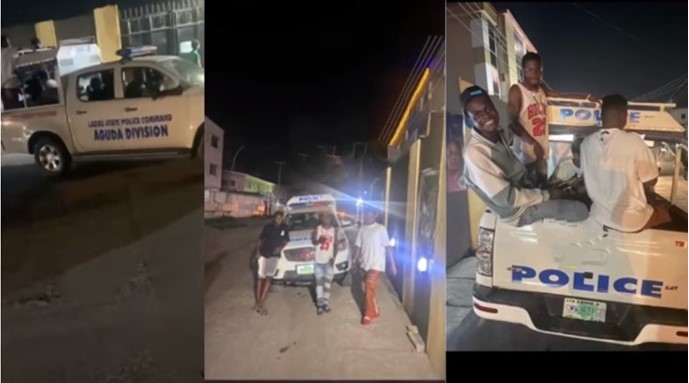 Men from the Lagos State Police Command apprehended some boys, but they were more excited than terrified.
The young males took selfies inside the Aguda division police van, which whisked them away.
They could be seen smiling and having fun inside the van as they were transported away in a video that circulated online.
They even posed with swag in front of the truck at one point and published the video clip to their status.
Netizens were surprised that the boys were throwing a mini-party in the back of the van when they should have been worried about sleeping in a police cell. However, some expressed confidence that the boys would be released quickly.
For more information always visit dailygam.com
Watch the video below: