Metro
After being detained for stealing, Okada rider tells his lover, "I did it for you."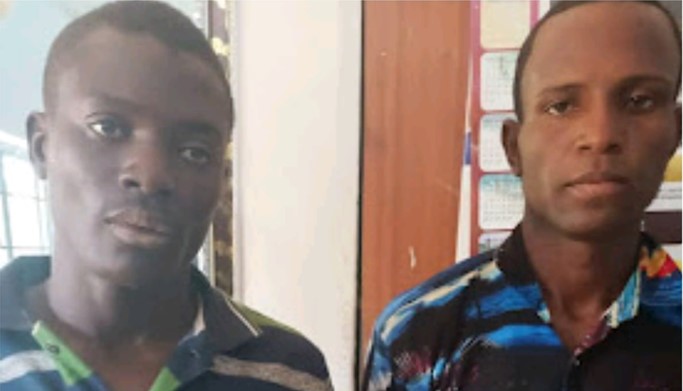 A young man named Nura Mohammed has admitted to orchestrating the theft of a brand-new motorcycle in the state of Adamawa.
According to SP Suleiman Nguroje, the state police's public information officer, Nura, a commercial motorcycle driver, claimed that he needed something to sell in order to pay for his wedding.
The native of Adamawa State described how he and Muhammed Bello, their collaborator, enticed their victim to the location where they stole his motorcycle from him.
After the victim reported the incident, the State Police Command located and detained the two suspects in the Fufore Local Government Area.
Muhammed Bello, 24, is a resident of Jili Unguwan Wakili in the Fufore LGA, while Nura Mohammed, 20, is from Modire in the Girei LGA.
Both of them begged for forgiveness after confessing to the crime.
Nura begged his girlfriend to have patience and to understand that he did it for their relationship. He claimed that he got involved in the theft out of love and to get money to marry a girl he had been seeing.
Since it was his first time committing the offense, he begged the law for forgiveness.
Muhammad Bello, who provided his own account of the events, claimed that on Sunday, December 18, Nura called him and reminded him of their intention to steal a motorcycle.
He claimed that the following day, they departed and hired a professional motorcyclist to drive them to Parda in Fufore LGA.
While his route to Parda, he allegedly threw his cap into the river on purpose and signaled the motorcycle rider to stop so he could retrieve it. When the rider stopped, Nura removed the bike's key and demanded information.
Bello said that while all of this was going on, three people on a motorcycle showed up and tried to cross the river. He allegedly brandished a machete and ordered them to leave right away.
"Out of fear after seeing the machete, the operator of our targeted motorcycle took to his heels for his own safety, abandoning his motorcycle," Muhammed Bello added.
For more updates, always visit dailygam.com