Metro
Nigeria: Lady is 'in anguish' as her bank urges her to pray after thieves drain her account.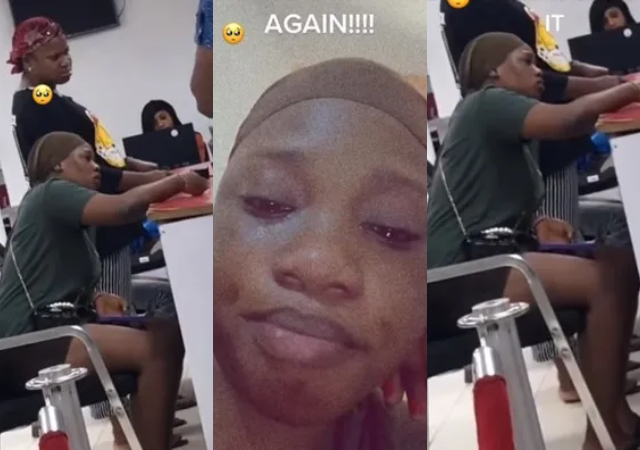 A Nigerian lady described her experience at the bank after complaining that her account had been cleared.
Even though she was crying in the hall, she accused the bank personnel of not caring enough about her case.
The bank official, according to the young woman, instructed her to prat and hope that the scammers who removed the money would return it.
The unhappy lady sat on a chair in the banking hall and cried her eyes out, unsure what to do because the bank refused to help her.
In the video, she called out her bank and stated that this is not the first time this has happened.
Some reactions are listed below:
t_shot_concept
U go old return watin no be today until I carry their monitor and printer nah dat time dey know I dey serious
anike_arike
They really need to do something about all this banks taking peoples money
motunoflife
Wahala😢
sublexy_dc
Werey. how you kon take post 😂😂😂
adegbeju._
Olopa ma Ko everybody 😂😂
ayo.berry.98
You no fit nude for them😔
ijeffery1334
Stop using face pay
For more information always visit dailygam.com
Watch the video below