Metro
After discovering female underwear in her husband's car, a Nigerian lady seeks advice.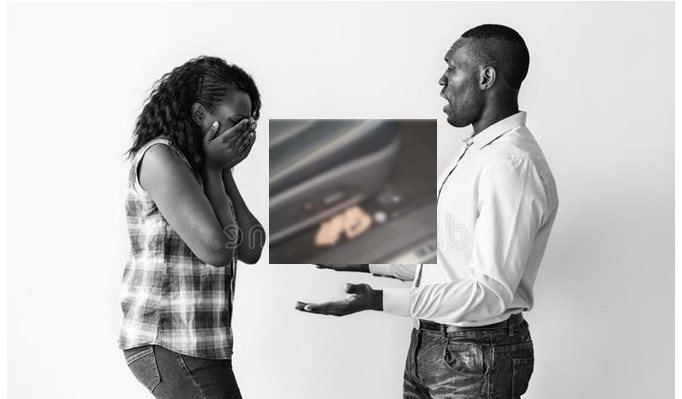 A Nigerian woman took to social media to reveal what she saw in her husband's car that made her suspicious.
She stated that she discovered a woman's underwear in the vehicle and shared photos of the exact location where it was discovered.
Because she was perplexed, the woman sought advice from social media users on what to do.
She wondered if she should confront her husband or simply show the items to his siblings.
She wrote; ''Please advise me. See what I found inside my husband's car. I don't know if I should confront him or should show his brothers and sisters."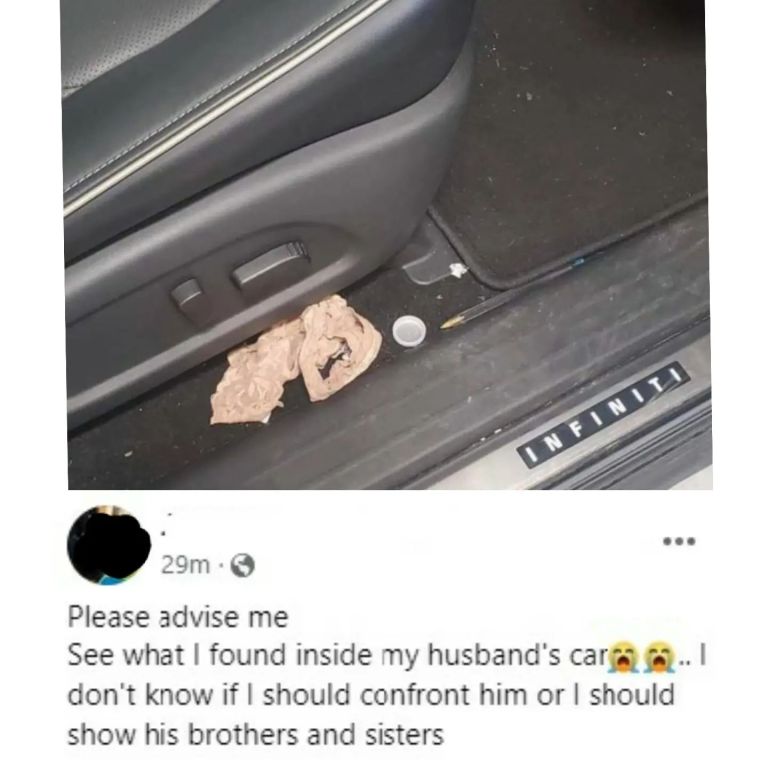 See how netizens reacted below…
mr.bekyzz; Car wash people & their wahala 😢😢
naija_fashiondesigners; It might not be what you think..it might even be a setup. You never know. Just don't draw conclusions yet
shemisjewelry; You "confronted" us with it despite the fact that it's none of our business! Why can't you confront him- the owner of the mess? This is unfair😂😂
uchemaduagwu; Na the Car wash people get am, let us stop assuming things, your husband is faithful and loyal like Yoyoyo
fashion_magicblog; Talk to him about it but there are some women that will see things like this and will believe it was done by somebody or someone kept it there, this is the kind of trust marriages needs
For more information always visit dailygam.com