Metro
"Leave my husband alone" — Lady runs mad, chants 'Angela's' name [Video]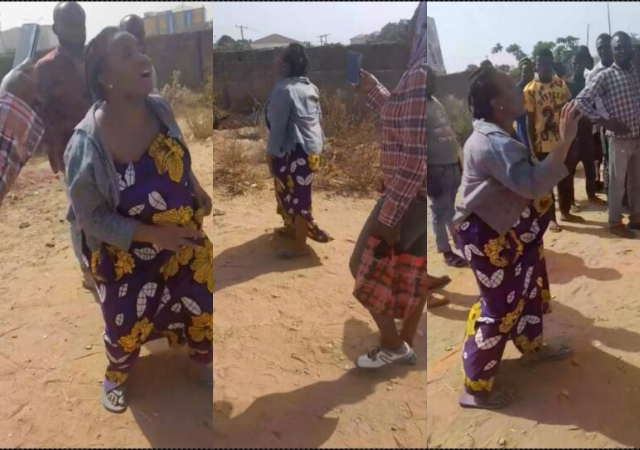 A young woman reportedly loses her mind in Abuja and yells out "Angela" since she stole her husband.
A middle-aged woman who was acting insanely in the Jahi neighborhood of Abuja was caught on camera in a social media video that has gone viral.
The woman could be heard repeatedly shouting out Angela's name while implying that she had taken her husband away.
"When they said 'go to school, go to school' you didn't ask a dumb question. You're not dumb f**k. Please, go to that house, you'll see Angela," she said while spectators tried to help.
She was nonetheless brought to the local Mabushi Police station as her family member searched for her.
For more updates, always visit dailygam.com