Global News
Amazing scenes as American university brings certificate to meet scholar who gave birth to a boy on her graduation day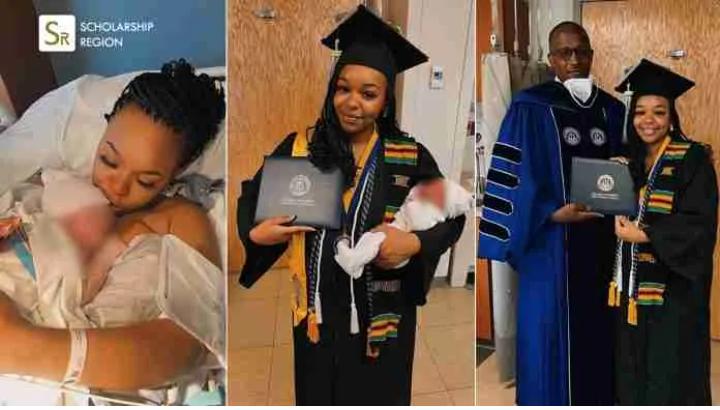 One of their academic graduates was astounded when Dillard University in New Orleans, Louisiana, brought her diploma to meet her in the operating room.
The scholar known as Jada Sayles was supposed to be at the Dillard University graduation ceremony in New Orleans, but she was unable to go because she gave birth.
On the day she was scheduled to receive her degree from the university, she described the incident that resulted in the birth of her son. She claimed that she was ready to cross the stage in order to receive her degree, but instead she received a baby boy.
"I thought I was gonna walk across the stage to get my degree, instead I got my baby," Sayles tweeted.
Amazingly, the University surprised her by bringing her degree to the hospital after she gave birth after learning about her childbirth.
She celebrated two victories on one day by receiving her Dillard University diploma while still in the hospital with her newborn son. In her hospital room, Dr. Walter M. Kimbrough, the departing president of the historically Black university, made the decision to present her with the diploma.
You get the chance to learn from global educational experts and develop ties with leading industry when you study in the United States.
For more updates, always visit dailygam.com