Global News
Ghana: Due to 'economic difficulties,' a man was electrocuted after climbing a pylon.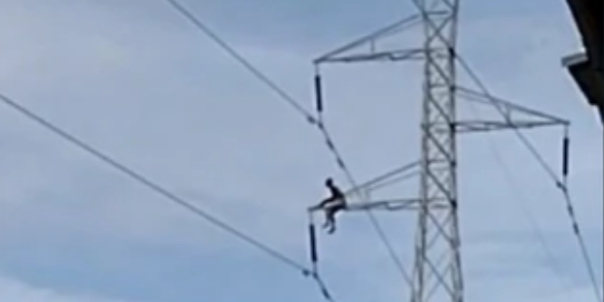 A man was electrocuted after scaling a high-tension pylon in Kasoa, Greater Accra Region.
According to eyewitnesses, the man, whose identity is unknown, lamented general economic difficulties and life's difficulties.
According to witnesses, they tried to talk him out of it and urged him to come down, but he ignored them and continued to climb the pylon.
A man has climbed the High tension poles in Kasoa and according to eyewitnesses says he won't come down despite the police on site. He says he's tired of life and the economy.

Warning: the narrator uses some strong words. pic.twitter.com/rbHgFk88Sl

— Kwaku Asante (@kwakuasanteb) October 14, 2022
The police were called to the scene to help calm the situation and persuade the man to change his mind, but he refused.
The young man remained on the high-tension pole for several hours while the police and residents were taken aback by his actions.
Around 5 p.m., the man was seen swinging from one of the poles and was electrocuted a few minutes later.
For more information always visit dailygam.com