Global News
American music icon, Taylor Swift bags PhD award from New York University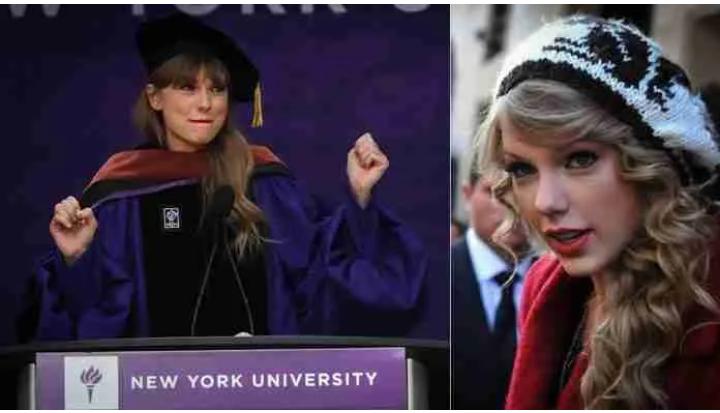 Taylor Swift, an American star singer, has received a doctorate honoris causa in fine arts from New York University in the United States and will henceforth go by the name Dr. Taylor Swift.
Dr. Taylor Swift, an 11-time Grammy Award winner, gave the commencement speech at New York University in 2022. She told the graduates that her achievements are the result of her experiences with rejection.
"The times I was told 'no' or wasn't included, wasn't chosen, didn't win, didn't make the cut – looking back, it really feels like those moments were as important, if not more crucial, than the moments I was told 'yes,'" Swift said in her speech.
The 32-year-old singer, who began her illustrious music career at the age of 15, said that as the youngest person in every room in the music business, she frequently received advice from executives, reporters, interviewers, and older members of the industry.
Because of this, she was always extra cautious to avoid making mistakes, but as a young adult, she realized that mistakes are inevitable and often lead to the best things in life.
"Having the world treat my love life like a spectator sport in which I lose every single game was not a great way to date in my teens and 20s, but it taught me to protect my private life fiercely," she shared.
From kindergarten through her time at Wyomissing Area Junior/Senior High School in Pennsylvania up until the point she went to Tennessee, USA, to completely pursue her music career, Dr. Taylor Swift benefited from the support of her parents and mentors.
For more updates, always visit dailygam.com