Global News
Kenya: Has Samidoh resigned from the police force? He reacts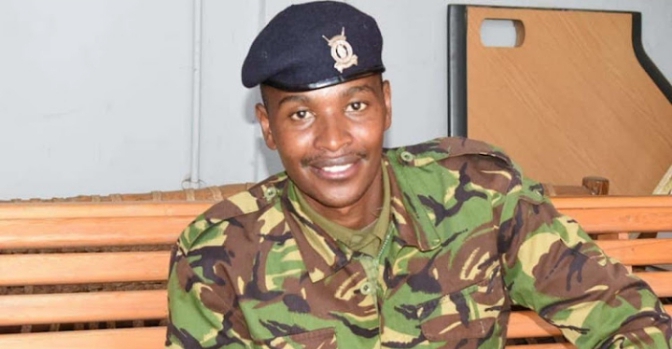 Samidoh, a Mugiithi star, is caring for many vulnerable children in his former secondary school in Laikipia county.
Samidoh, an Administration Police officer, told Word Is that a large portion of his salary is used to pay the school fees of those he sponsors.
He frequently shares photos and videos of himself performing in various parts of the world, but not as an officer.
Despite his growing success in the music industry, Samidoh says he has no plans to leave the force.
"I work during weekdays and when needed and during the weekends do my music, just like every other talent in the police service," he said.
The artist said he worked hard to get the job.
"Have you ever gone to a police recruitment exercise and seen people without shirts being taken through various activities?" he said.

"Leaving a job you searched for under those circumstances is very painful."
Samidoh stated that being partially raised by the community inspired him to return to the school and make a difference in people's lives.
He claims that the number of needy children he helps is increasing.
"I had moments during my secondary school years where I became a son of the community literally. It was painful being sent home for fees knowing very well there was no one to ask from," he explained.

"I wished there was someone who would come through for me. That is how the education program came to be."
Samidoh is preparing for a two-month tour in the United States.
He stated that music was a talent he was passionate about and wanted to share with others, and by God's grace, his work was well received.
He credited his success to his mother, Wairimu, saying she mentored him by singing along with him in church and crusades.
"I wish she was alive for her to see how her prayers molded me and kept me going," Samidoh said.

"My second US tour begins October 22. My first tour was great and well-received. We are going to the states that we missed out on in our previous one."
For further information and updates always visit dailygam.com