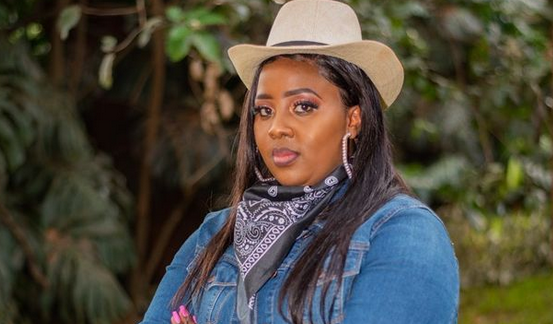 Milly Chebby, Terence Creative's wife, has revealed plans to undergo a cosmetic procedure to lose weight.
On October 12, 2022, the mother of one shared a list of cosmetic surgeries in a series of Instagram stories.
She stated that she would be undergoing one of them, but she did not specify which one.
Her cosmetic surgery options included a tummy tuck, 360 liposuctions (fat removal from all over the body), Brazilian Butt Lift, vaginoplasty, gastric balloon, and breast implants.
"So, I'm preparing, I'll be going for one of those you have seen there (the surgery options listed above) soon. Very, very, soon," she wrote.
She explained that she had done extensive research to determine which option she would pursue.
"I already went for my consultation; I asked every question I wanted to ask, I asked if there were any side effects- everything that I needed to ask and I am glad that I'm now set and ready to psychologically go do the process."
She then promised her fans that she would walk them through the entire process.
Jackie Matubia, Milly Chebby's best friend, also had a gastric balloon bypass to lose weight.
The mother of two announced on Instagram that she had dropped six kilograms in one week, from 105.5kg to 99.3kg.
"Today I want to give you a small story about my weight loss journey. It has barely been a week and I have lost almost 6kgs," she said in early October.
She then shared a video of the procedure, demonstrating how the balloon is supposed to appear in one's stomach.
She was also recorded swallowing what appeared to be a pill and drinking water before being hooked up to fluids.
For further information and updates always visit dailygam.com