Entertainment
Kenya: Vera Sidika explains how she became addicted to contraception.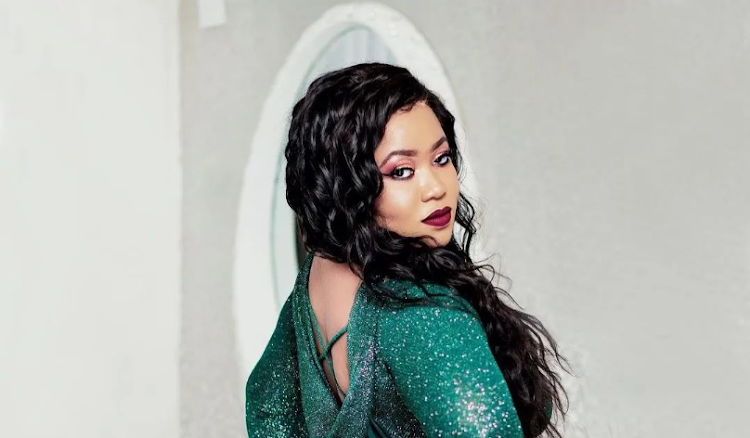 Vera Sidika, a socialite, has revealed that she began using contraception while still in college a decade ago.
Vera claims she was in a serious relationship at the time.
The mother stated that she would get injections every three months and that she became hooked to them even after she divorced the man.
She claimed that the injections caused her to gain weight, causing her back to grow.
"So when it expired I kept renewing I then realized I was adding weight I had a big ass yes. as you saw on the tbt pic. But thing is my ass was getting bigger than it already was," she said.
Vera added;
"Someone told me coz the ass has more fat cells than rest of the body. Don't know how true this is. So when you add most fats go there more than they would elsewhere. I didn't complain.

Actually I kept getting the injections even when single coz I enjoyed the fact that it stopped my periods from coming lol coz I hated periods. So it kinda became an addiction of some sort.

But later on stopped when i felt its too much."
Another fan inquired if her huge behind was entirely natural.
Vera claimed that it was natural, but that contraception exacerbated it.
"Yes, I have always had a big booty and was always shy about it until I came to Nairobi and everyone made me feel like it was so precious. Thing is, I added a lot of weight coz of contraceptives so the Nyas added weight too. My high school mates will tell you my nickname wa Wezere'"
She recently called out everyone who has criticized her for her publicity stunts.
"Y'all didn't find it sensitive when people were mocking and laughing at me for having surgery complications, you even joined them and enjoyed it," she started.
Going on to call out those people who had laughed at her 'medical' issue.
"But you find it insensitive that it was for attention. So it's okay for you to laugh at my complications, not vice versa. Y'all can kiss my bleached behind."
For further information and updates always visit dailygam.com