Metro
Omo! Does she sit on the top pin? – A model's deflated bum is seen for a split second as she walks the runway. Beautiful Mike, others in awe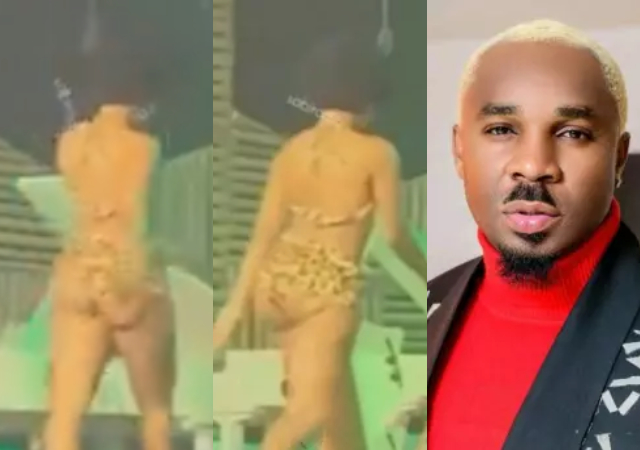 Controversial In response to a recent video showing a woman whose backside implant dislodged while she was walking the runway at a fashion show, social media users and Nigerian socialite Pretty Mike have voiced their opinions.
In the viral video, the model was seen strutting the stage in an animal print bikini after undergoing liposuction surgery to improve the look of her posterior.
One side of the woman's backside was seen to be curvy and the other unnaturally low as she walked down the runway.
Audience members screamed with laughter at the hilarious scene as she bared her bottom.
Pretty Mike and some Netizens slammed her on social media, wondering about the doctor who performed her backside surgery.
SEE REACTIONS BELOW
prettymikeoflagos
Which kind wahala be this 😂
life.of.obed
Gosh!! This is so embarrassing 😢
brainy_goddess
Omo! She sit down on top pin?🤣🤣🤣🤣
raylouisagha02
She for back the audience & stylishly hop backwards like Asake😂😂😂!!!….
oge_veh_rah
It's the catwalk for me with her fallen yash 🤣🤣🤣🤣
swag_omoluabi
She supposed arrest her doctor
b.l.a.i.r.h.s.y.n
This is really bad for her, may God have mercy abeg 🙏
For more information always visit dailygam.com
See post below