Entertainment
Tanzania: Wema Sepetu is prepared to die if her new bae dumps her.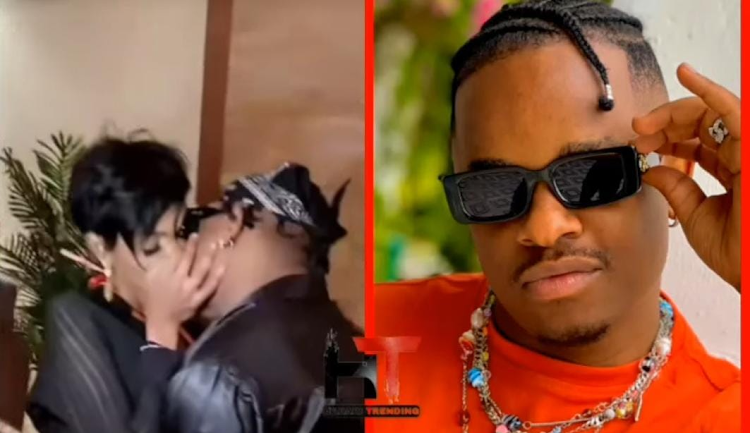 Wema Sepetu, the former Miss Tanzania, is prepared to be buried if her new beau, singer Whozu, abandons her.
Sepetu praised the musician for his nice looks in a social media post.
"His lips…❤️Chibaba wangu mimi …😍😍😍. (My lover)"
Responding to Sepetu's message, Whozu wrote;
"My happiness My soul My ChiMama❤️ NAKUPENDA SANA (I love you so much.)"
Sepetu then reacted in the post with a message of assurance that she was ready to undertake life with Whozu.
She wrote;
"Ukiniacha wanizike, waje wanizike…❤️❤️❤️." (If you ever leave me, I'll be buried. They'll come and bury me," she said.
Wema and Whozu announced they were an item early this month during her birthday.
The two were captured getting cosy with Whozu, who is a Tanzanian singer, songwriter, and Entertainer.
In a video posted by Tanzanian media, the two lovebirds can be seen feeding each other cake while warmly embracing.
Wema previously denied dating Whozu, stating that she has no plans to reveal him online anytime soon. Wema, however, said she was so much in love and happy.
"I think for the longest time I have decided to put my relationship very private. I have someone in my life and I am very much in love but I just don't want to put him out in the open," she said.
She said singer Whozu was like a brother to her, adding that she feels safe when she is around male friends than female friends.
"Whozu be like a brother to me. I happen to be around male friends more than female friends because I feel safe around men. I call some of them about something about me and they are never jealous about it. Out of love men wish you well," she said adding that women have the habit of being jealous.
For more information always visit dailygam.com