Metro
This wahala is still following me – Nigerian lady laments as the UK announces potential national grid outages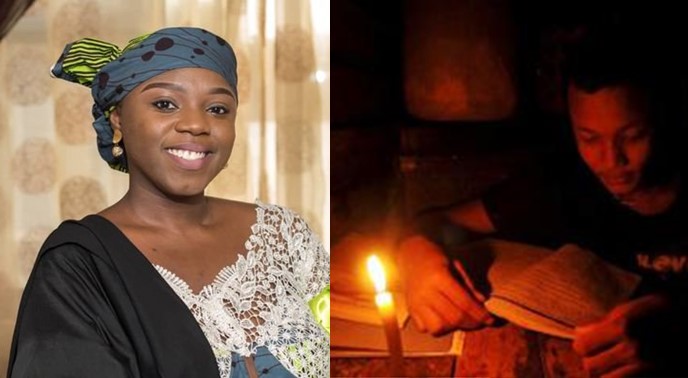 A Nigerian lady simply known as Damilola has responded to reports of potential power outages in the United Kingdom, where she currently resides.
On Monday, the UK National Grid electricity system operator (ESO) warned residents of energy blackouts this winter and asked them to unplug household appliances.
Following the news, Damilola stated that the issue of national grid failure, which is common in Nigeria, had followed her abroad.
She wrote in the report, "National grid wahala still followed me."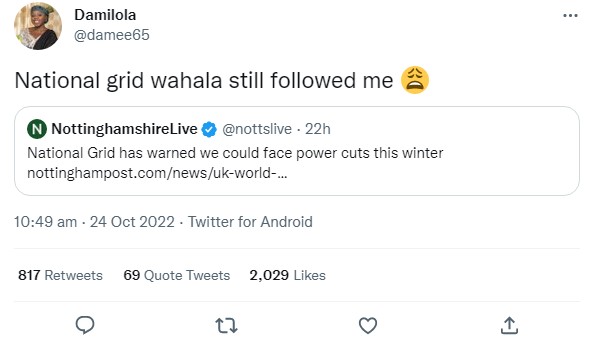 Meanwhile, Goddy Jedy-Agba, Nigeria's Minister of State for Power, previously stated that the national grid would not collapse this year.
Speaking before the House Committee on Power on Thursday, he stated that the country has only experienced disruptions, not collapse. The disruption, according to the Minister, was the cause of the blackouts.
"So, please let us understand that we have not had any collapse this year, we have had disruptions and disruptions could lead to blackouts, a blackout is not a collapse.

"These ones we have had this year, in fact, four of them, but they have not been collapse, it is disruption. And disruptions have been as a result of the human factors, they could be increment factors, they could be political factors, it could be other factors.

"Gas supply has been a problem but we are tackling that already because we are discussing with NNPC and Nigerian Gas Corporation. We are coming to an agreement and gas is flowing systematically now to the generating companies and we are seeing a steady increment in generation," the minister said.
For more information always visit dailygam.com