Metro
"We don't take mental illness seriously," Monalisa Stephen says in response to Olaiya Igwe's naked video.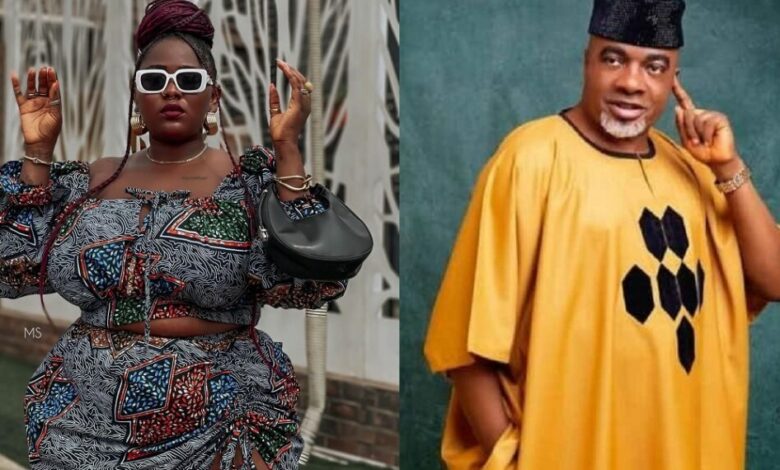 Monalisa Stephen, a Nigerian actress, has condemned legendary actor Olaiya Igwe for posting an unclothed video in which he prayed for APC presidential candidate Bola Ahmed Tinubu.
Olaiya Igwe, real name Ebun Oloyede, posted a video of himself nakedly praying for Tinubu ahead of the 2023 election.
Monalisa shared the video on Instagram with the hashtag #mentalillness.
According to her, Nigerians did not take mental illness seriously, which is why the veteran actor's behavior went unnoticed.
She wrote;
"We don't take mental health issues serious in this country and it's bad. Very bad

Daddy why?😭😭😭ema tori nkan temaje ba ojo Ola wa je . Ko daa oo. E ronu ojo te ma Ku. Ki le ma so fun Olorun te na ku?

Yoruba E ja ka Rooonuuuu. Ibanuje re eeee.😭😭😭

Esin reeee haaa daddy why?"
Translated to mean;
"Daddy why? Don't let us destroy our future because of what we will eat. It is unfair. Think about the day you will die. What will you tell God when you died? Yoruba people let think. This is so sad. This is your horse haaa daddy why?"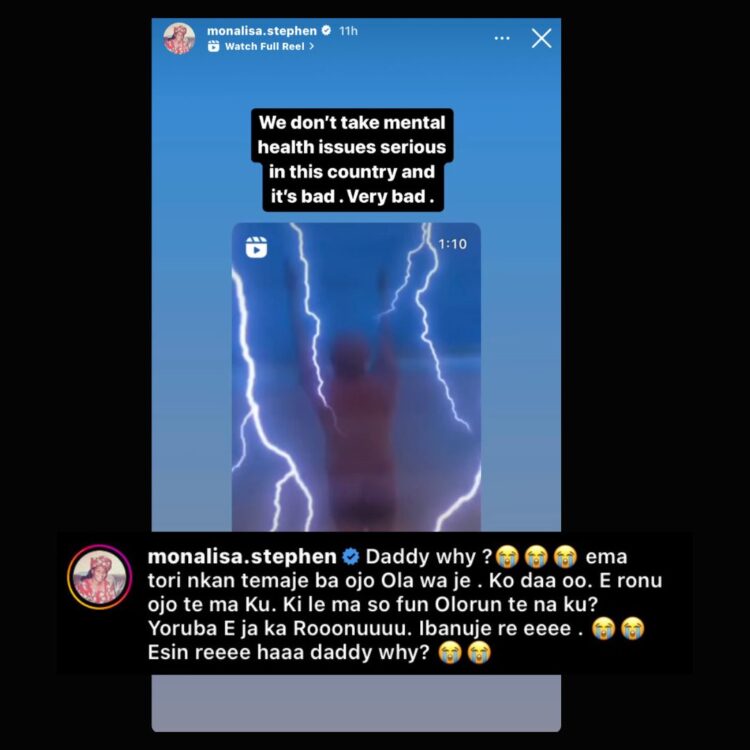 For more information always visit dailygam.com