Global News
Atwoli makes a comment on a video showing a Kenyan woman breastfeeding a dog in Saudi Arabia.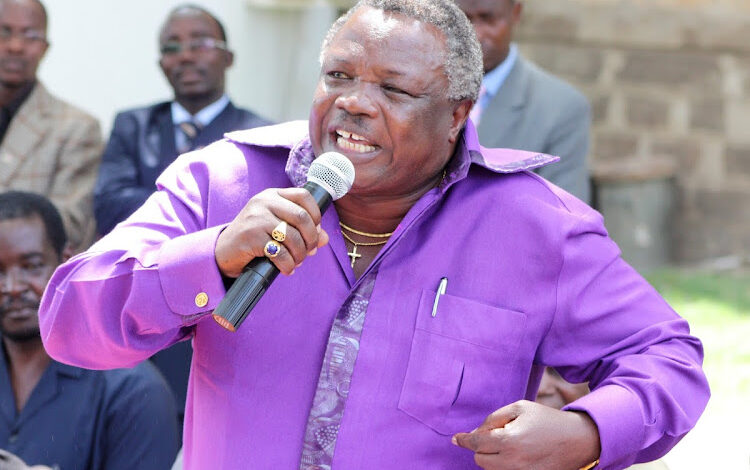 The Secretary General of the Central Organization of Trade Unions (COTU), Francis Atwoli, has urged the government to prohibit all recruitment agencies from brokering job opportunities in foreign countries.
Atwoli made the comments after seeing a video of a Kenyan woman breastfeeding a dog in Saudi Arabia.
He stated that there is a need to protect Kenyan migrant workers, which can be accomplished by prohibiting agencies from promoting domestic jobs, particularly in Saudi Arabia.
"I want to appeal to our government to go the way the first government of President Mwai Kibaki under Phyllis Kandie as the Minister of Labor did. She banned all employment agencies in Kenya," he said.
On Sunday, Atwoli spoke to the media from his house in Kajiado.
He also stated that the government should discuss terms and conditions of service with the government of Saudi Arabia, whether in Qatar or elsewhere in the Middle East.
"This is so that our people living in this country can do decent jobs," he said.
On the woman who was filmed breastfeeding a dog, Atwoli said she left Kenya two months after giving birth.
"When they realised that she can breastfeed, the employer instead of giving her a proper job, he gave this girl the job of breastfeeding his puppies. This is indirect slavery."
Atwoli went on to say that the treatment of workers in the Middle East deprives them of the dignity and respect that they deserve as human beings as Kenyans.
"It denies us our own citizenship as Kenyans who are from a free, independent and democratic country. A country that an create employment for its people," he said.
Atwoli reiterated:
"I want to appeal to the government of H.E President William Ruto to ban all employment agencies and review issues related to outside employment of this country, as it has always been advocated for by the International Labor Organization."
For further information and updates always visit dailygam.com