Entertainment
"Delete, it's not right," Zubby Michael faces backlash for posting a video of himself bathing his baby girl on Instagram.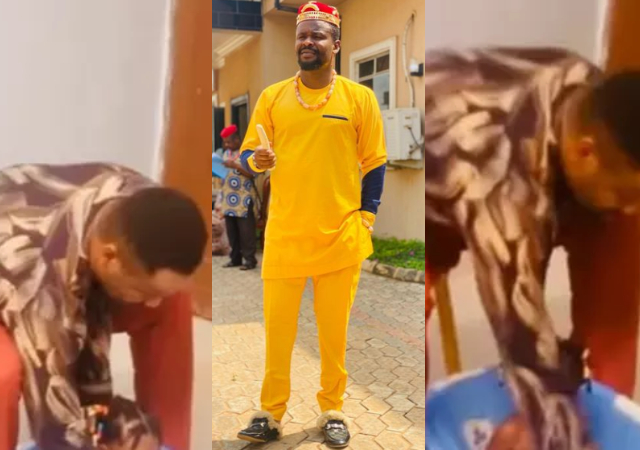 Social media users rip Nollywood actor Zubby Michael to shreds for exposing a baby girl's nakedness to his over 5 million Instagram followers.
The actor recently took to social media to share a video of himself bathing a toddler.
The clip, which was a snippet from a movie, captured the moment Zubby Michael unclothed the girl child, carried her up into the tub, and began body washing her.
Netizens expressed their displeasure with the clip and urged him to delete it as soon as possible. Some even compared it to child p0rn, which is illegal and punishable by law.
toluwanithanks
Why showing Her Nakedness to over 5M followers 🤔😢😢
jefferydonnald
So all the ladies see nothing wrong in the child being naked ? Naija wit d u m b brain
One @cyntoria_collections wrote: "There's no difference between this and child pawn . This is not good and who are the parents of that child."
For more information always visit dailybam.com