Global News
"My home is Barack," Michelle Obama says of her relationship as she gives marital advice.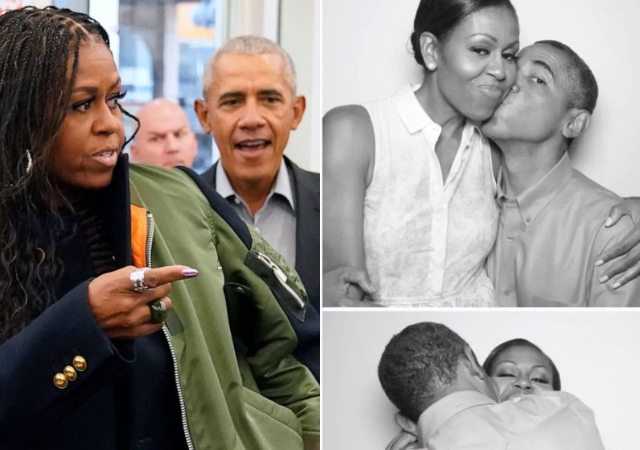 Michelle Obama, former US President Barack Obama's wife, took to Instagram to offer marriage advise, citing her own marriage as an example.
She posted images of herself with husband Barack Obama and stated that no matter where she is, Barack is her home.
She went on to say that their marriage has never been exactly 50-50 since one person is always expected to provide more to compensate for what the other lacks.
She also highlighted the importance of listening to each other "honestly and without defensiveness".
The former US First Lady went on to advise every couple to ask themselves what they hope to gain from their relationship and to answer the question collectively.
See the rest of her post below.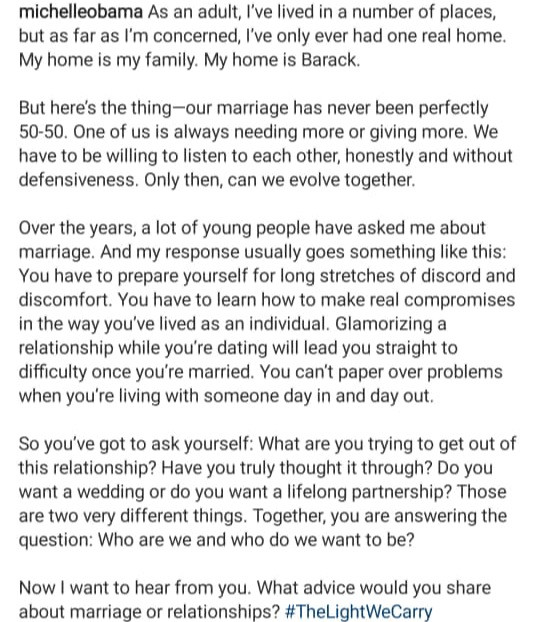 For more information always visit dailygam.com