Entertainment
"Why I won't respond if my boyfriend's sister slaps me," explains a Nigerian lady.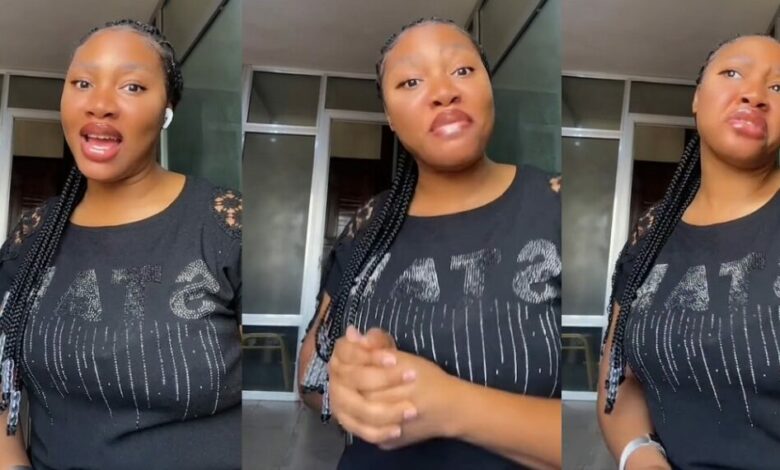 A young Nigerian woman has caused quite a fuss on social media after taking out her phone to record herself sitting down and explaining to the internet why she will not respond if any of her boyfriend's sisters abuse her.
The young lady used her TikTok page to respond to a question posed to her by another user on what she would do if her boyfriend's sister hit her.
Read Also: A proud Lady receives a first-class degree in food engineering from LAUTECH and is named the second-best female graduate of her course.
She recorded a video in response to the user, and her comment has gone viral on social media. According to Judith, she honestly declares that if she were molested by her boyfriend's sister, she would have no reaction.
She then goes on to explain why she said that, one of which is that her boyfriend doesn't joke with his sisters, so she can't even touch them.
She proceeds to explain various reasons, such as not being ready for a new relationship since retaliation would drive her to break her relationship with her partner, and so on.
Watch her viral video Below;
For more information always visit dailygam.com