Global News
Young woman who hawks food to fund her university education finally graduates with first-class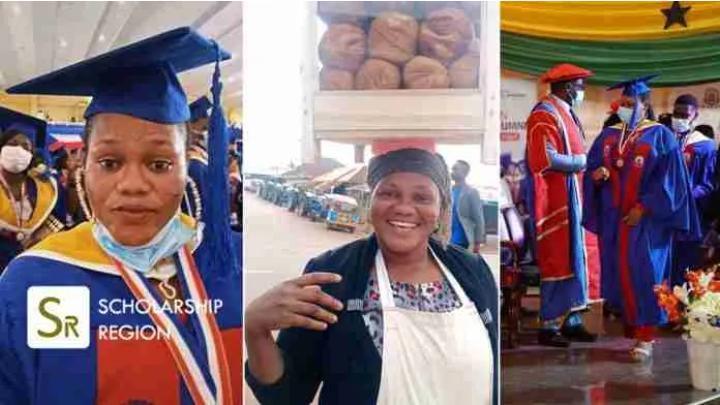 Priscilla Akwagu, a driven young woman, became one of the greatest University of Education Winneba, Ghana graduates in 2021 after selling food on the streets to raise money for her study.
Priscilla Akwagu who graduated with a Bachelor's degree in education made it a priority in her life to be educated regardless of her present status. "Being able to strike between slaying and hustling when necessary makes you stand out," she wrote on Facebook.

Sharing her story on social media, a man named Adom Ara Kwa narrated that they had the chance to put a smile on her face for achieving such an exceptional feat. "Today, we had the chance to put a smile on the face of a super woman who defied the odds to graduate with a first class honours from the University of Education," he wrote on Facebook.
He claimed that during her four years of education at the University of Education, Priscilla sold bofrot, a typical African delicacy consisting of fried dough. She not only earned her degree with honors but also stood out as one of the top graduates with a first-class grade point average.
In response to her story, which has inspired many people all around the world, Priscilla said she was astounded by the supportive remarks and congratulations she received after graduating. It will motivate her to work harder and develop as a person, she said.
For more updates, always visit dailygam.com