Global News
A man who spent 12 years studying medicine and law is now set to study accountancy.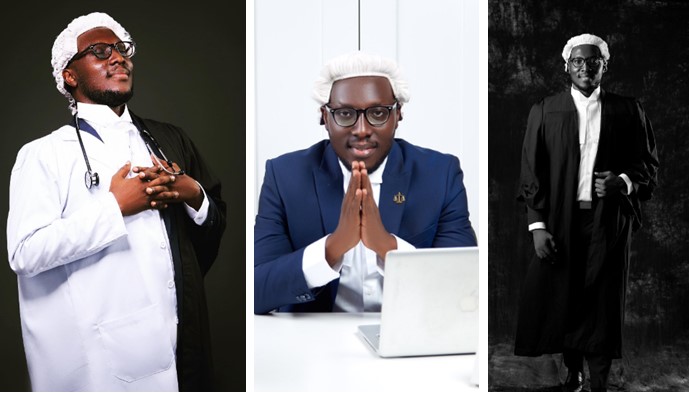 Odasanii, a Ghanaian guy, stunned social media fans by revealing that he has degrees in medical and law, with an eye toward accounting.
The graduate stated that he spent 12 years studying to become a doctor and lawyer, and that he also wants to be an accountant.
Odasanii announced this on Twitter, where he posted a mix of photos of himself dressed as a doctor and others dressed as a lawyer.
He rejoiced in his accomplishments and attested to God's favor on him.
"It is well with my soul. The Lord has shown me FAVOUR. (Doctor + Lawyer = more than 12 years of intense learning)," he tweeted.
A perplexed social media user inquired about his true intentions, as he couldn't understand why he was so determined to become an accountant despite holding two prestigious degrees.
It is well with my soul. The Lord has shown me FAVOUR. (Doctor + Lawyer = more than 12 years of intense learning) pic.twitter.com/uFtpRRs3GY

— Odasanii (@odasaniipapa) November 11, 2022
For more information always visit dailygam.com