Global News
Brilliant Lady bags bachelor's degree in Marine Engineering with first-class, wins award at US sea company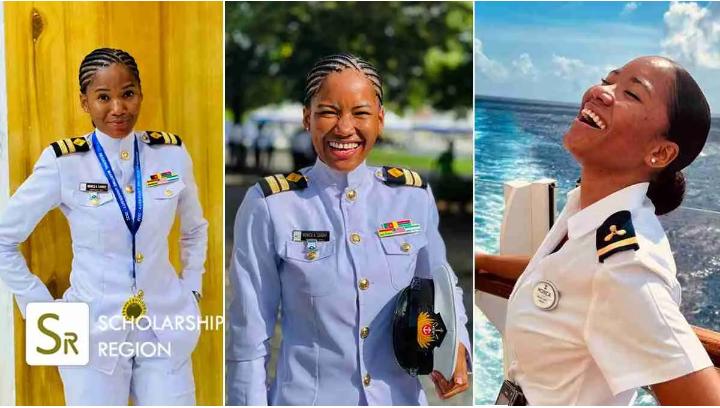 As a result of her outstanding academic achievements, Monica Nancy Candny, a clever woman from Ghana, has been given the job of Engine Cadet at the Royal Caribbean International in the United States.
Monica Nancy Candny earned a top-notch Bachelor's degree in marine engineering from Regional Maritime University in Ghana. She mentioned how challenging her academic journey had been.
"The battle was not easy at all, but with God all things are possible. I am grateful for his grace, blessings, Favor, wisdom and Knowledge," she said.

Monica Nancy believes anyone can achieve whatever they can dream. "If you dream it you can achieve it. uccess is not final; failure is not fatal: It is the courage to continue counts," she explained.
As she expressed gratitude to the Liberia Maritime Authority, Liberia International Ships and Corporate Registries, and Liberia Maritime Training Institute for financing her study, she was awarded multiple scholarships during her academic career.
For more updates, always visit dailygam.com