Metro
Exceptional 12-year-old girl who feeds other children through her self-made company wins over N500K scholarship award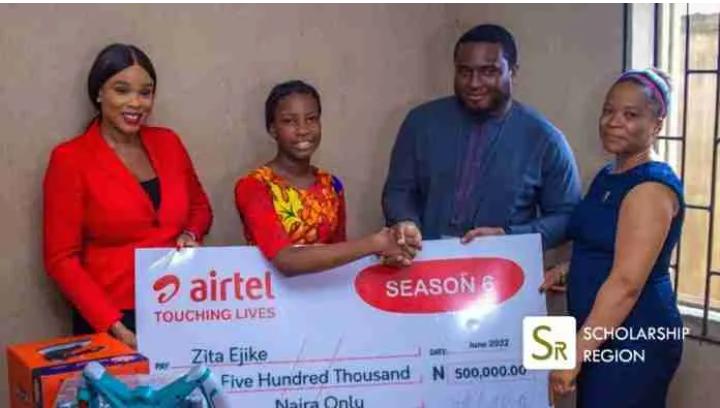 Zita Ejike, a remarkable 12-year-old Nigerian girl who feeds schoolchildren through her own business, has earned a scholarship worth more than 500,000 Nigerian Naira.
When Zita was just 9 years old in 2020, she began working to make sure that no child living on the streets gets hungry. She became interested in creating all-natural skin and hair care products, and eventually founded ZEE SHEA HUB.
She uses the money made from selling Shea butter to feed and clothe those who are less fortunate, keeping only what she needs to replenish her supplies.
One of the top telecommunications companies in Nigeria, Airtel Nigeria, gave her scholarships in appreciation for her extraordinary achievement.
The organization said in a statement that Zita's determination to use her hard-earned money to aid other children is admirable and motivating.
"We are inspired by Zita Ejike, a 12-year-old Kidpreneur, who has positioned herself as a true example to the world that everyone can make a difference, regardless of age," the company said.
For more updates, always visit dailygam.com