Global News
Ghana: Adu Gyamfi SHS defeats Aburi Girls' SHS in the 2022 NSMQ.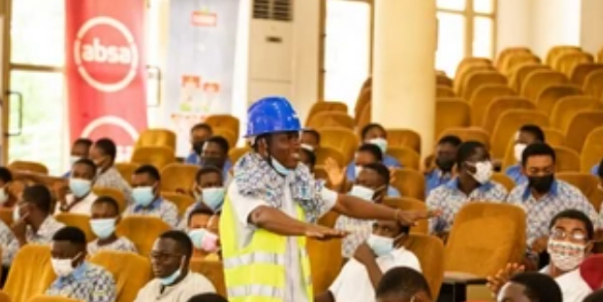 At the 2022 National Science and Maths Quiz competition Adu Gyamfi SHS defeated Aburi Girls' SHS and Sefwi Wiawso SHS to advance to the eighth round of the Competition.
Adu Gyamfi Senior High School defeated Aburi Girls' SHS by a wide margin in the first contest of the second day of the preliminary stage at the Kumapley Auditorium, KNUST.
Adu Gyamfi proved too much of a challenge for Aburi Girls Senior High School, also known as "the Royal Beads," and Sefwi Wiawso SHS.
The contest was full of drama and tension, with exhilarating cheers and 'Jama' from Adu Gyamfi SHS supporters.
The competition started with the two dominant schools, Adu Gyamfi SHS and Aburi Girls' SHS, showing off their academic prowess over Sefwi Wiawso SHS.
Adu Gyamfi SHS defeated ABUGISS by one point in round one.
For further information and updates always visit dailygam.com