Global News
Ghana: Iron ore discovered in the Oti Region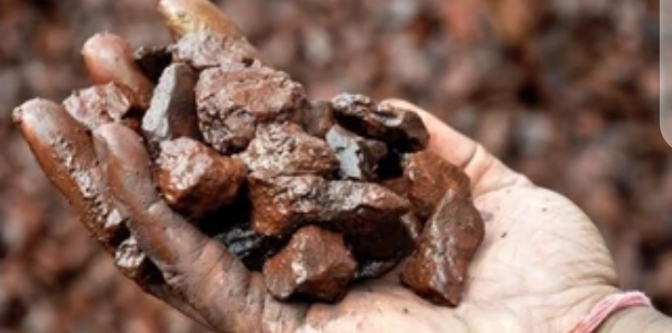 Iron ore blocks have been discovered in the Oti Region, according to Regional Minister Joshua G. Makuba.
He added that the Ghana Integrated Iron Ore Development Corporation, in partnership with the Geological Service Department, discovered the discovery in larger amounts.
On Sunday, October 9, 2022, he told the press in Accra, "I want to tell people in Accra to start looking for land in the Oti Region because what will take Ghana from our current status to a very industrialised nation has been discovered in the Oti Region, and that is iron ore."

"Currently we are at a stage the technical people will call mineral resource estimation to get the actual tonnage available on the land."
He stated that the iron ore was discovered in the Oti Region's Guan, Biakoye, Jasikan, Kajebi, and Krachi districts.
Iron ore exploration, according to Makuba, is an important step in mine development since it bridges the gap between mineral discovery and commodities production.
For more information always visit dailygam.com