Entertainment
Tanzania: Why is it that Diamond lied to his children because of Zari?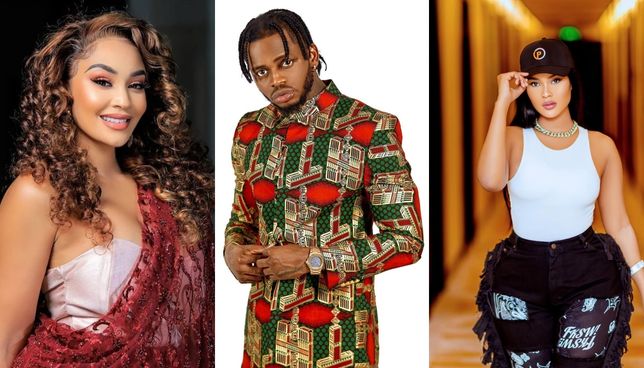 Zari Hassan may be the reason Diamond Platnumz lied to her children about not having any other children.
Diamond has two other known children from previous relationships, Hamisa Mobetto and Tanasha Donna.
Both came after Zari Hassan convinced her that these were the reasons her four-year relationship with Diamond had ended.
She has stated to her web fans that she dislikes both Hamisa and Tanasha.
Hamisa's child with Diamond was born a few months after Zari's son with Diamond, who was the primary reason she dumped Diamond Platnumz.
Zari claims that her ex-boyfriend deceived her by having an affair with Tanzanian entrepreneur Hamisa.
Hamisa and Zari have never been friends since.
In a recent interview, Hamisa stated that Zari is the reason Diamond's children have never met.
In a recent online interview, Hamisa stated that she is on excellent terms with Tanasha and that their children have even met.
"Tanasha and I are good, we communicate a lot but the one with the problem is our colleague (Zari). She despises us, and perhaps that's the reason she doesn't want to have all of our children blending but it's all good," Hamisa said.
Diamond Platnumz and Zari's two children addressed them last week about their divorce.
Diamond's daughter Tiffah and her brother Nilan, according to Diamond's post, held a family gathering and bluntly asked her father why he had split up their family.
"So, last night mama told me you broke up the family, huh?" a bold Tiffah asked.
Diamond repeated the question again, smiling, while Zari defended herself.
"That was not what I was saying. You asked me a question and I answered," Zari said.

"She said you were having a baby with another girl," Tiffah said.
Zari then asked her two children if they thought their father had other children, and they both responded no.
 "I told you papa had another girl and had another baby," Zari explained.
Tiffah interrupted the conversation by stating that Zari had another man.
"She (Zari) is now with another person."

"Mama Tee is the one who broke up the family," Nillan said.
Tiffah interrupted the conversation by stating that Zari had another man.
"That was a music video, our family is still strong. It never broke up," he said.
For more information always visit dailygam.com