Global News
Two months after taking her overseas, a Nigerian lady divorces her husband.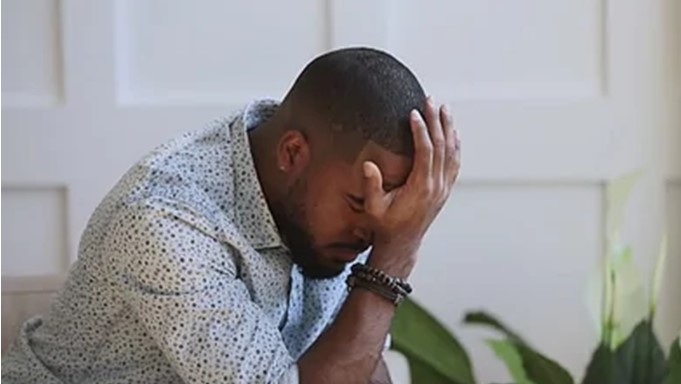 A Nigerian woman has divorced her spouse after he assisted her in relocating to another nation.
Wizarab, a Twitter user, tweeted the anecdote, noting that it involves a buddy and his wife.
After relocating overseas with him, the woman allegedly abandoned her husband's residence and began having affairs with other men.
He claimed that the wife who accompanied her husband as a dependent left their home after only two months. Wizarab also claimed that she was caught cheating on their neighbors before she moved out of the residence.
The tweet reads; "This man is telling me how wife he brought as a dependant this May stayed in his house for less than 2 months and moved out. He claimed she was sl**ping with neighbours and following Nigerian and White men.

He is tired of the embarrassment. He even showed me pictures of her flaunting a white lover. He is afraid of false allegation to the police so he is minding his business and how he approaches things.

He is tired of the marriage already. I don't tire. I'm just nodding my head because I know both of them. Omo, I don tire. I domt know what to say.

Goodluck to them. He has told her to go and do what she wants to do with men if that makes her happy since she doesn't want him anymore.

Ike Gwurum"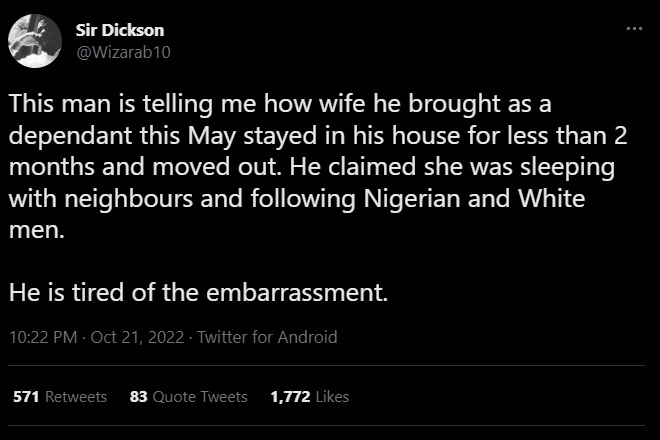 For more information always visit dailygam.com